Events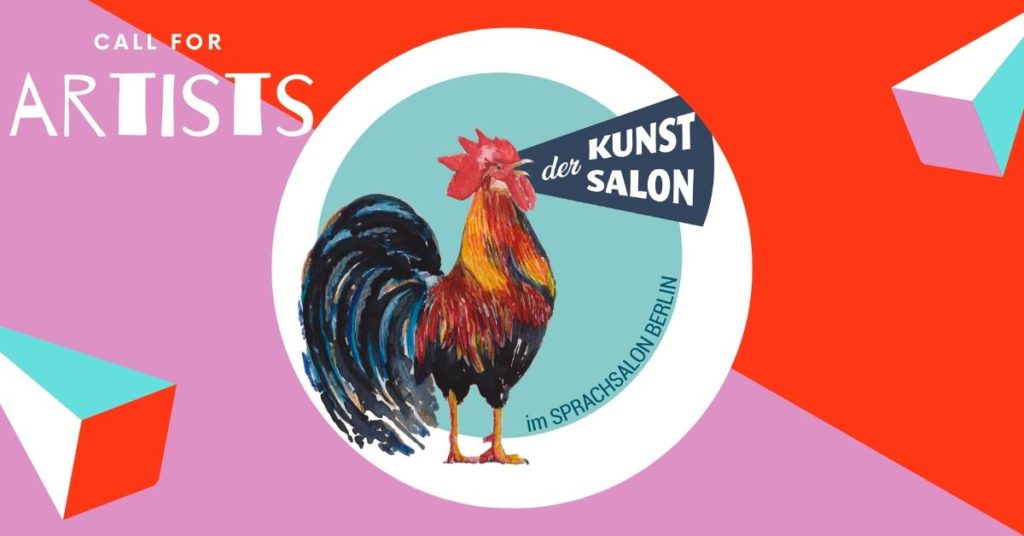 Sprachsalon Berlin is inviting Berlin-based visual artists, to take part in its next collective exhibition, Kunstsalon.
Participation is free and the artwork will be exhibited for one month starting from the opening event in the spaces of Sprachsalon Berlin. The artists will be responsible for the production and display of their work (printing, framing, transportation). The work will be selected, and the exhibition curated by Sprachsalon. There is no specific theme for the submission. The goal of our event is to bring together local artists and promote encounters and exchanges between them. For this reason, we strongly encourage the selected artists to attend the opening event.
How to apply:
In order to apply, artists must submit in one PDF document (via email, max 10MB, no WeTransfer, no Google Drive, no Dropbox, etc.) a project proposal with 5 to 10 selected pieces of artwork to salonkunst@gmail.com.
Please, also include a short bio, a short artist's statement, and the idea behind the artwork you are submitting.
We are looking for visual art: paintings, illustrations, photography, embroidery, & collages.
Due to technical and space limitations, we have to exclude: video, film, and sculpture.
Application Deadline:
May 12th, 2023
The opening of the exhibition will take place on June 16th, 2023 at
Sprachsalon Berlin, Weichselstraße 38, 12045 Berlin.
We are looking forward to receiving your application!