About us
Sprachsalon is a small, private language school in the Neukölln district of Berlin which was founded in 2011. In our charming turn-of-the-century rooms, you'll feel more at home than in a school. Surrounded by cafes, studios and shops, Sprachsalon is only a few steps from Weichselpark and the Landwehr Canal.
In Neukölln, cultures, languages and generations mix like nowhere else in Berlin, making it the perfect location for our language school.
the sprachsalon Team
The Sprachsalon has a relaxed and warm atmosphere in which you feel personally addressed and in good hands. What everyone at Sprachsalon has in common is a love of languages. Teaching languages, learning languages, or exchanging ideas about languages is on our agenda – inside and outside the classroom.
Sprachsalon's teaching staff comes from a variety of disciplines and they bring their expertise to the language courses. Thanks to modern textbooks and creative methods, learning is never boring.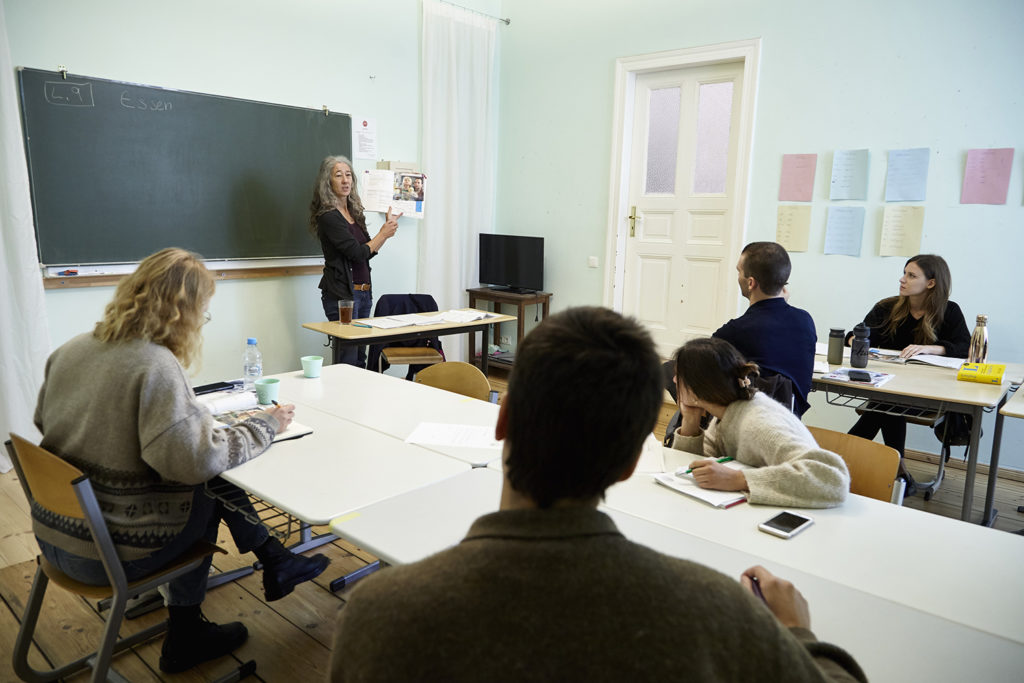 The office team takes care of the organization of the language courses and ensures that both teachers and students feel comfortable at the school. All employees not only make sure that the course coordination runs smoothly, but also always have an sympathetic ear for the concerns of the participants and respond to individual needs.
Art and culture at sprachsalon
From the very beginning, Sprachsalon was intended not only as a place to learn languages, but also as a place for art and culture. In recent years we have organized numerous exhibitions, concerts, readings as well as film evenings. Perhaps it was this intention that also contributed to the fact that over the years there have always been many artists from the most diverse fields among our participants. To our delight, we have been able to realize beautiful, interesting and also funny events together with some of them.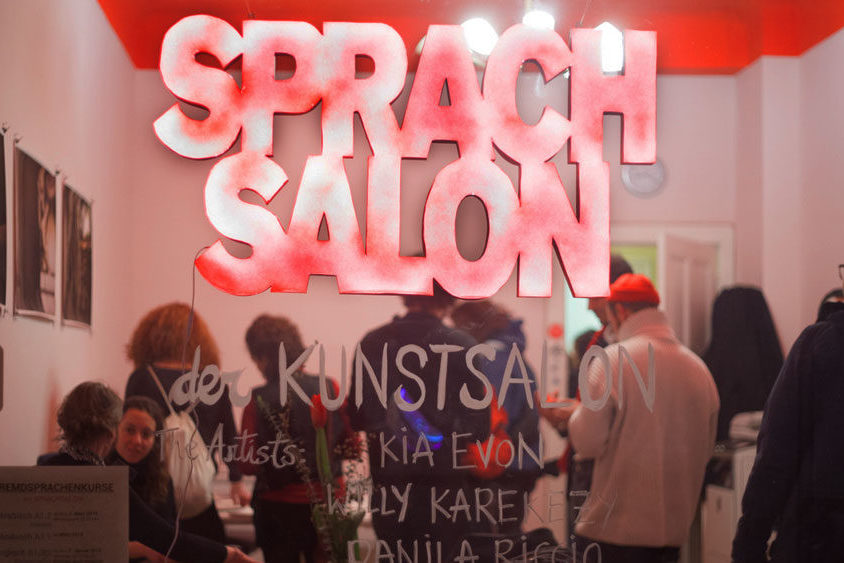 Our "Art Salon" has developed into a fixed and regular event. During this event we transform the rooms of our language school into a "gallery" and artists from different countries and all art styles exhibit their works in our class rooms.

We are always interested in new projects and open to learn and try new things. If you would like to organize something together with us, please contact us at any time.
Our rooms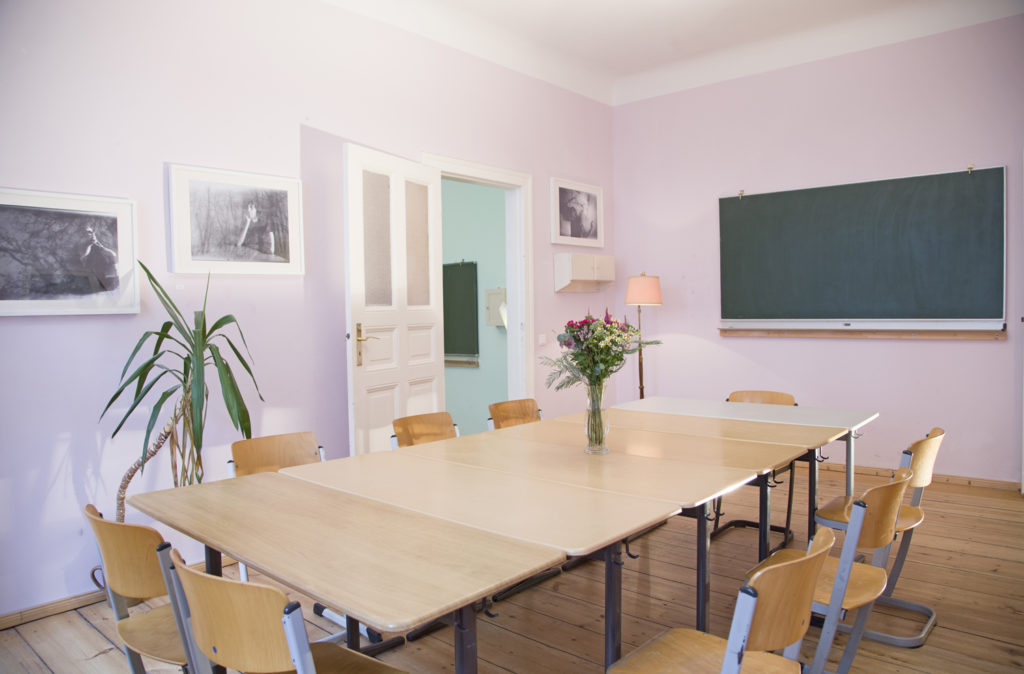 In Sprachsalon rooms can be rented at the weekend and on request also during the week between 9am – 5pm. Situated in the heart of Neukölln between cafes, restaurants and art studios, we offer the perfect place for weekend workshops, seminars and conferences. Please click here for further information.
What others say about us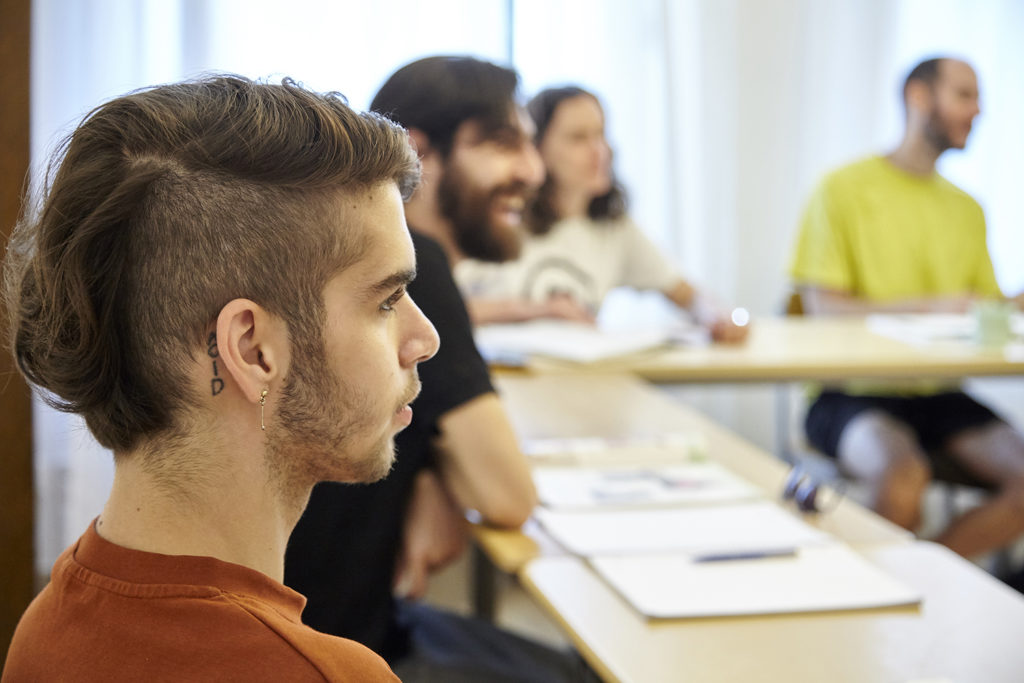 We hope you were able to get an impression of our school on our website. If you are curious and want to know what others say about us, you can find some articles about us and our courses as well as feedback from some of our participants here.
We look forward to seeing you!